Spit Bud
Regular price
Sale price
$24.99
Unit price
per
Sale
Sold out
Proudly Made In America - We're proud to be the high-quality, local option. Each Spitbud is 100% Made in the USA. Which results is a stylish spittoon that makes the perfect thoughtful gift for any chewer in your life
All Spit, No Spills - Say goodbye to the yuck in the truck. Our spit cup is designed with a spill-proof funnel that helps hold liquid inside if you accidentally bump it while you're moving around
Made For Travel - Dip and spit anywhere you want. The Spitbud comes in at a portable 4x8" and fits most cup holders. It can hold up to 8oz of fluid–more than enough to last you 'til your next stop
Cuts & Holds Your Cans - Forgot to bring your dip can opener? We got you! Open your dip chew cans with the Spitbud's built-in can cutter. Or use it to discreetly store your dip cans
Easy To Clean - Keep your hand well away from spit. Our spit cup features a pop tab for quick and easy emptying of fluids. Just pop the funnel off, pour out the liquid, and you're done. Not dishwasher safe
Still lobbing spit into makeshift spittoons?
If you're still using old soda bottles to spit in when dipping, then you're sorely in need of an upgrade. These things aren't built for dipping, and even occasionally create more mess than they save.
DIY spittoons are even more frustrating when you're driving. Bumpy roads, twisting turns, and sudden stops? Not a good combination if you're trying to keep fluids from spilling.
Switch to the modern and cleaner way of dipping with the Spit Bud!
Constructed with a solid exterior, this spit cup will naturally stand out anywhere you take it. Bring it on your next cross-country drive or road trip. Or take it to your outdoor camping adventures and spit comfortably while you're hiking, hunting, or fishing.
Never worry about making a mess. The Spitbud features a virtually spill-proof lid. Closed tight, the cup will keep liquid securely contained within, even if you hold it upside down. Use the special bottom compartment to easily and discreetly hold your snuff cans.
Know someone who is an avid chewer? Then make their day with the Alabama Spit Bud. Each spit cup is packed inside a box, ready to give away and impress. Furthermore, every Spit Bud is a proudly American product. It's made in the USA by skilled American citizens. Upgrade your dipping sessions and support a local, homegrown brand with every purchase.
More details you'll want to know about this spittoon:
- Hand-wash only; not dishwasher safe
- Durable materials
- Reusable, helps minimize plastic bottle waste
- Also available in a wide range of prints and solid colors
Spit it out in a cup made for dipping. Add Spit Bud's Alabama to your cart TODAY!
Share
View full details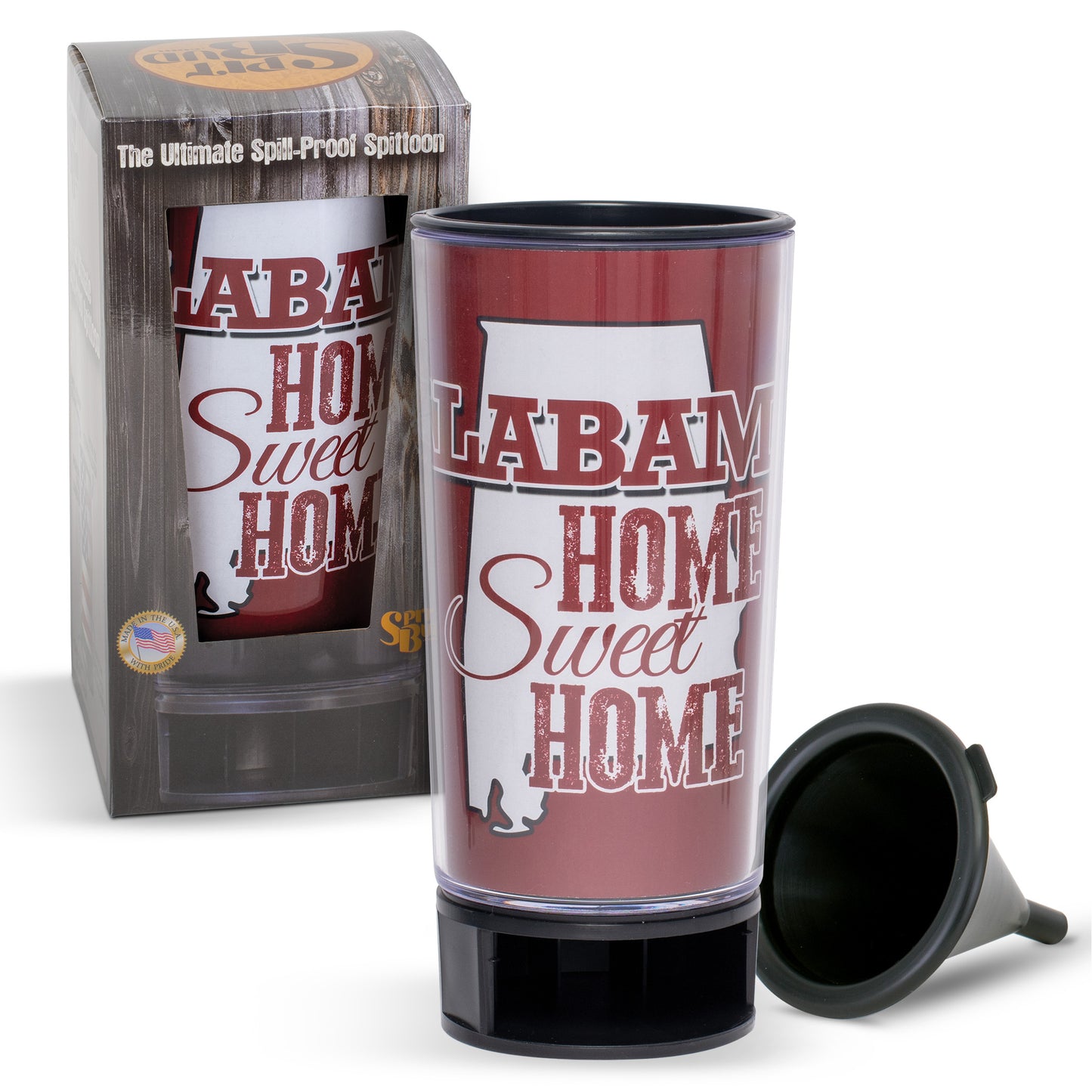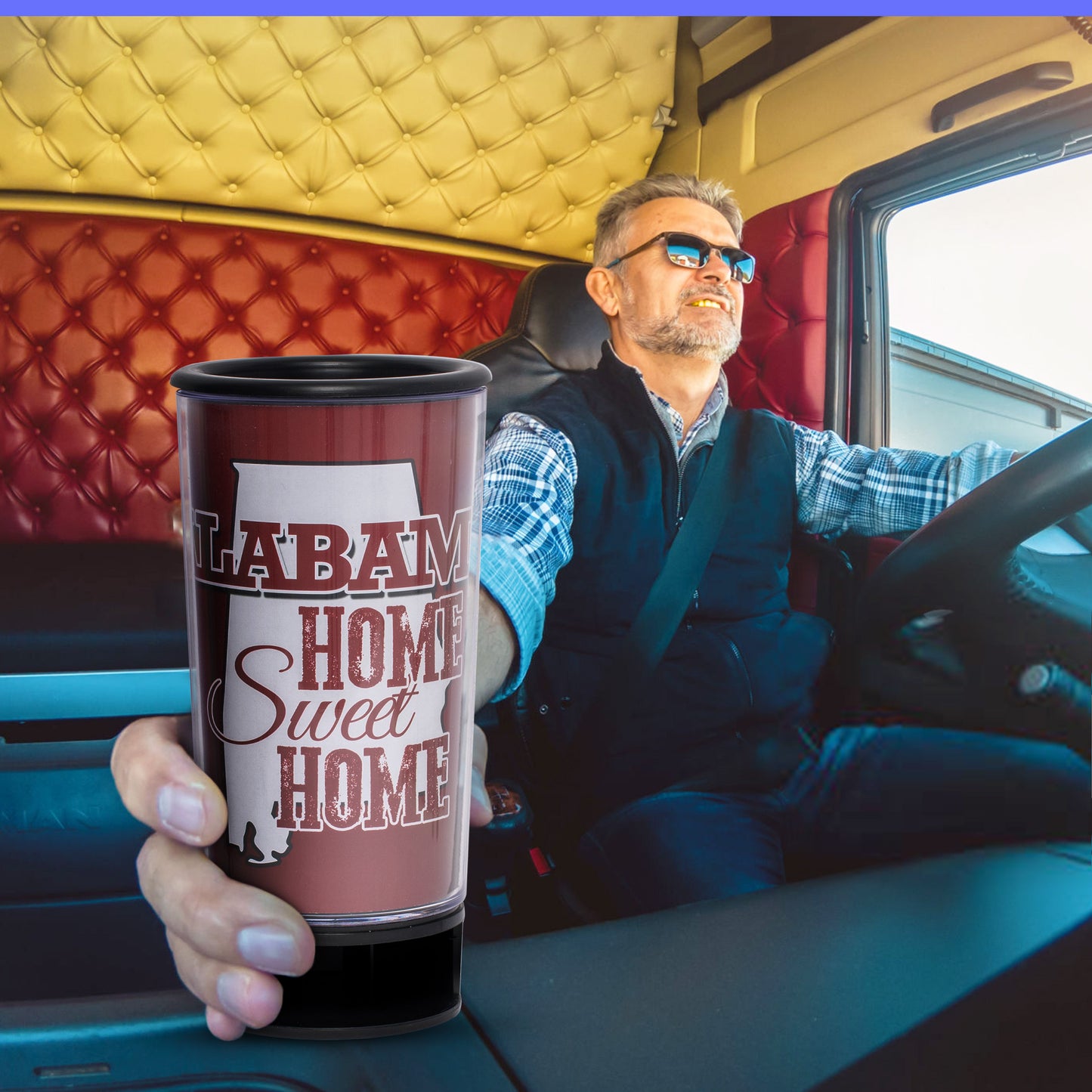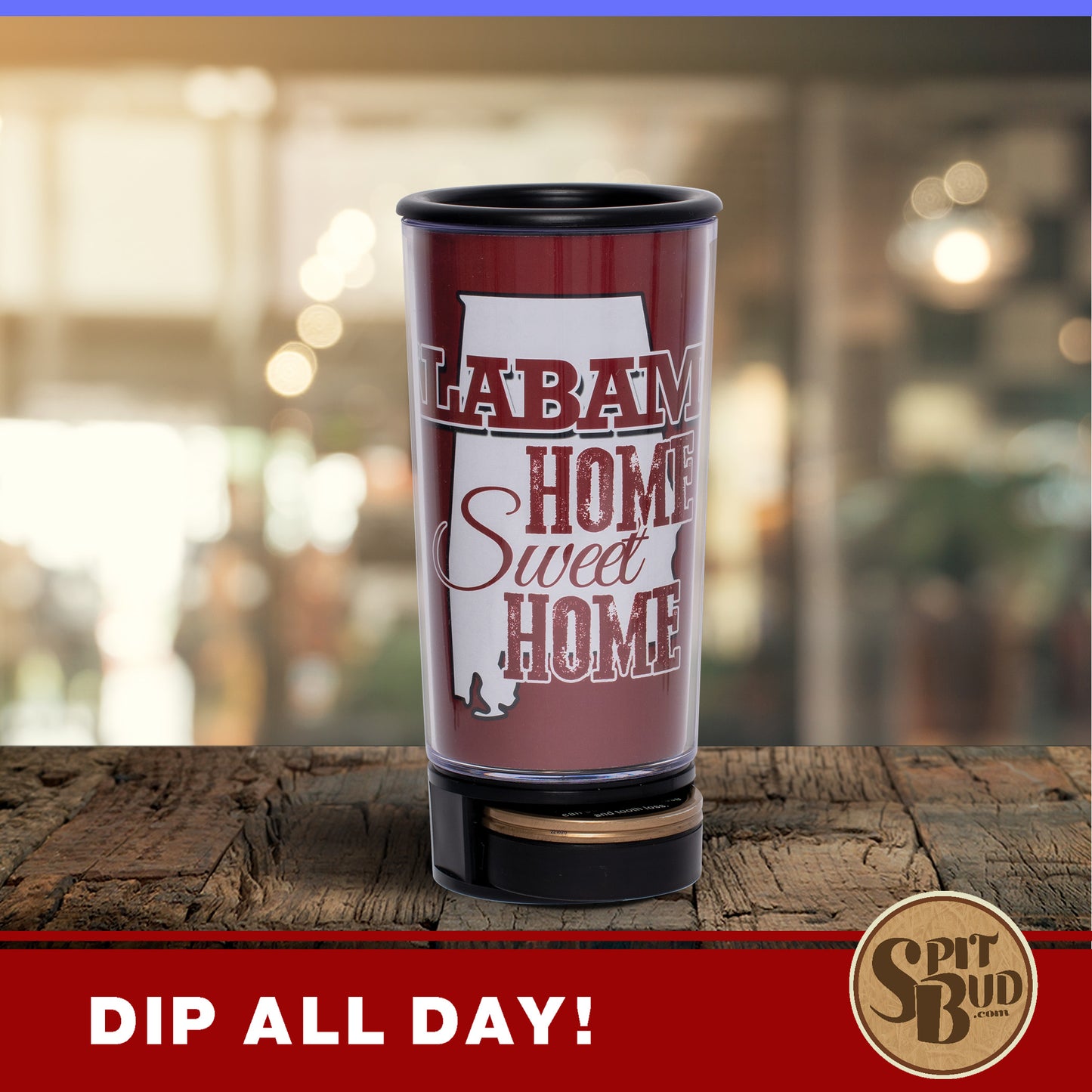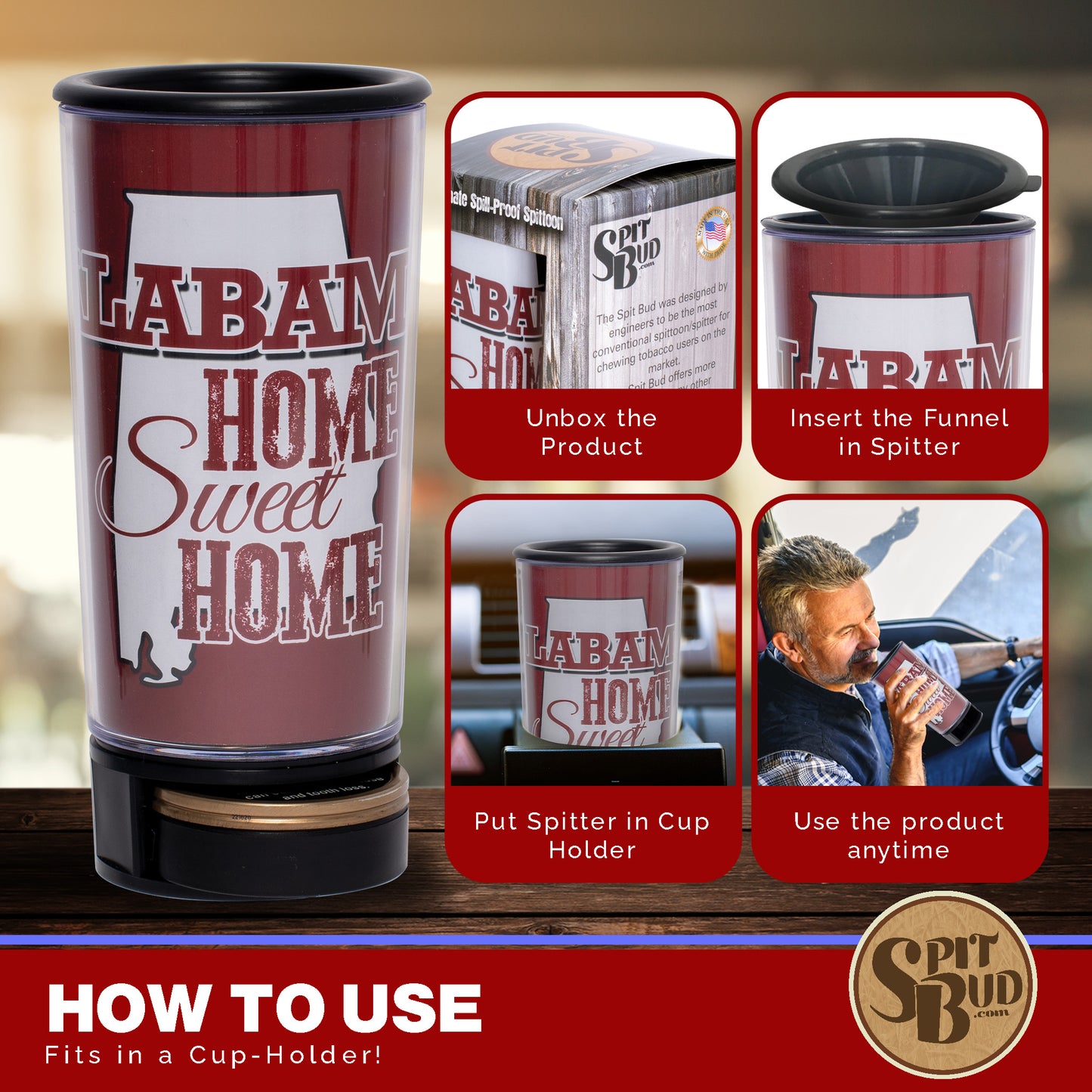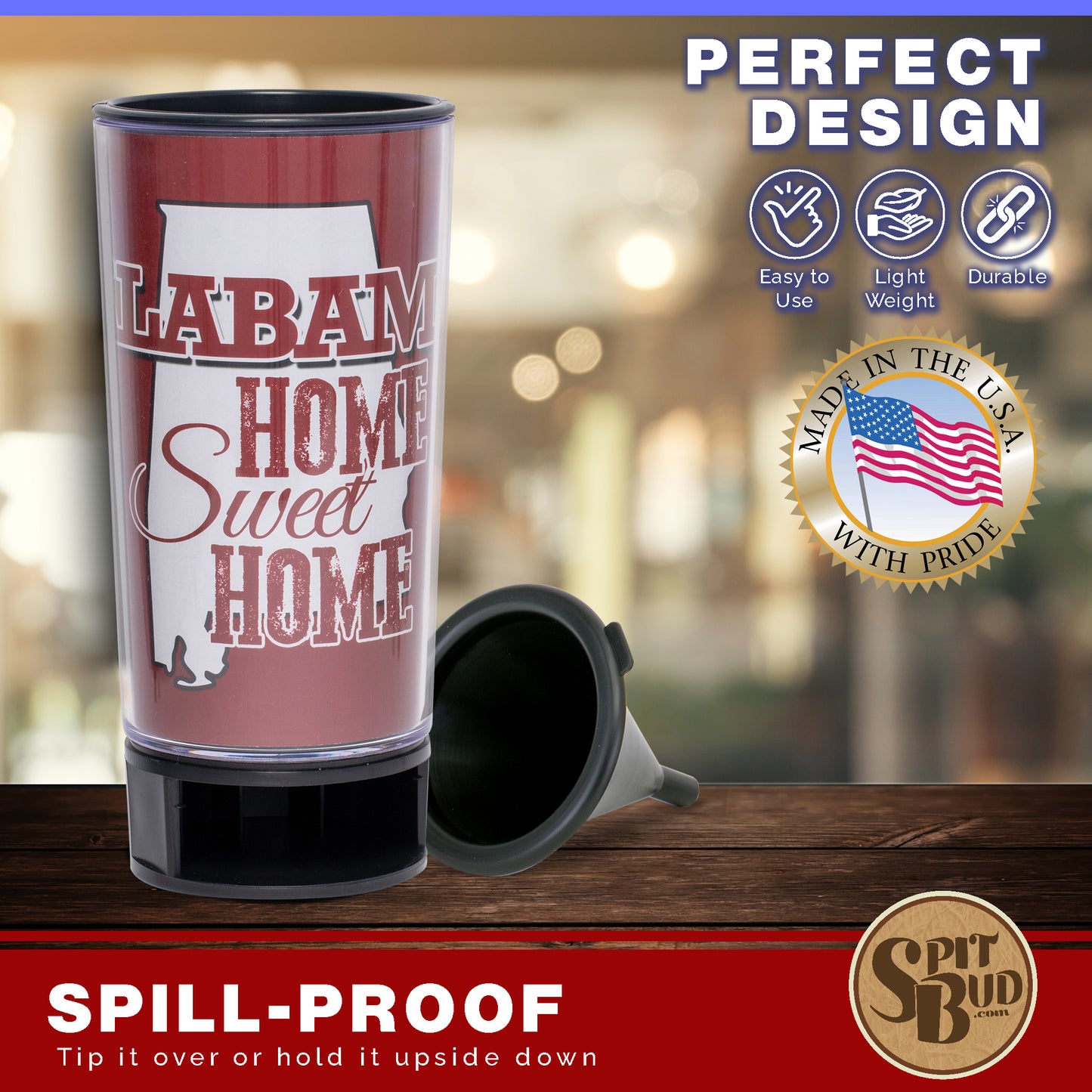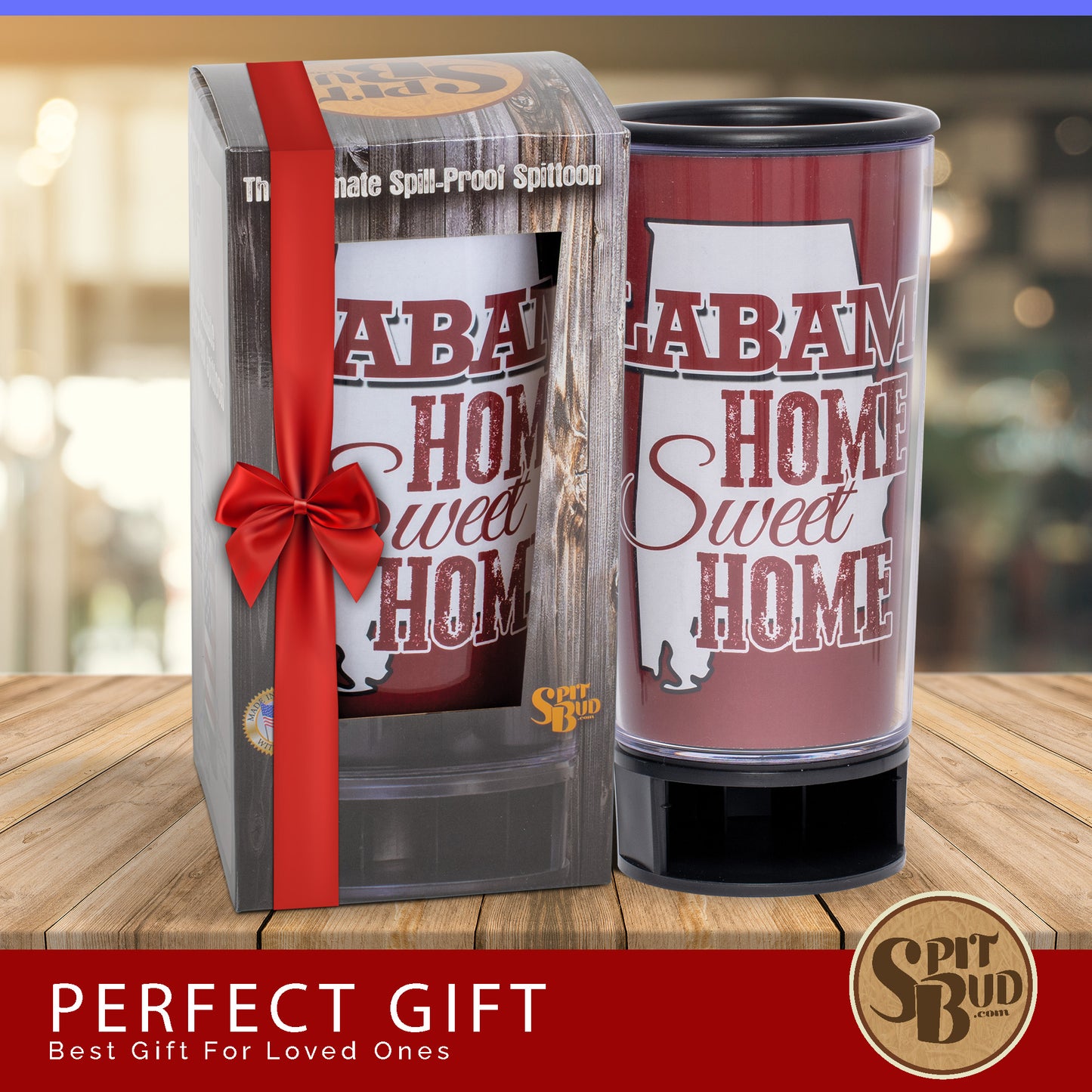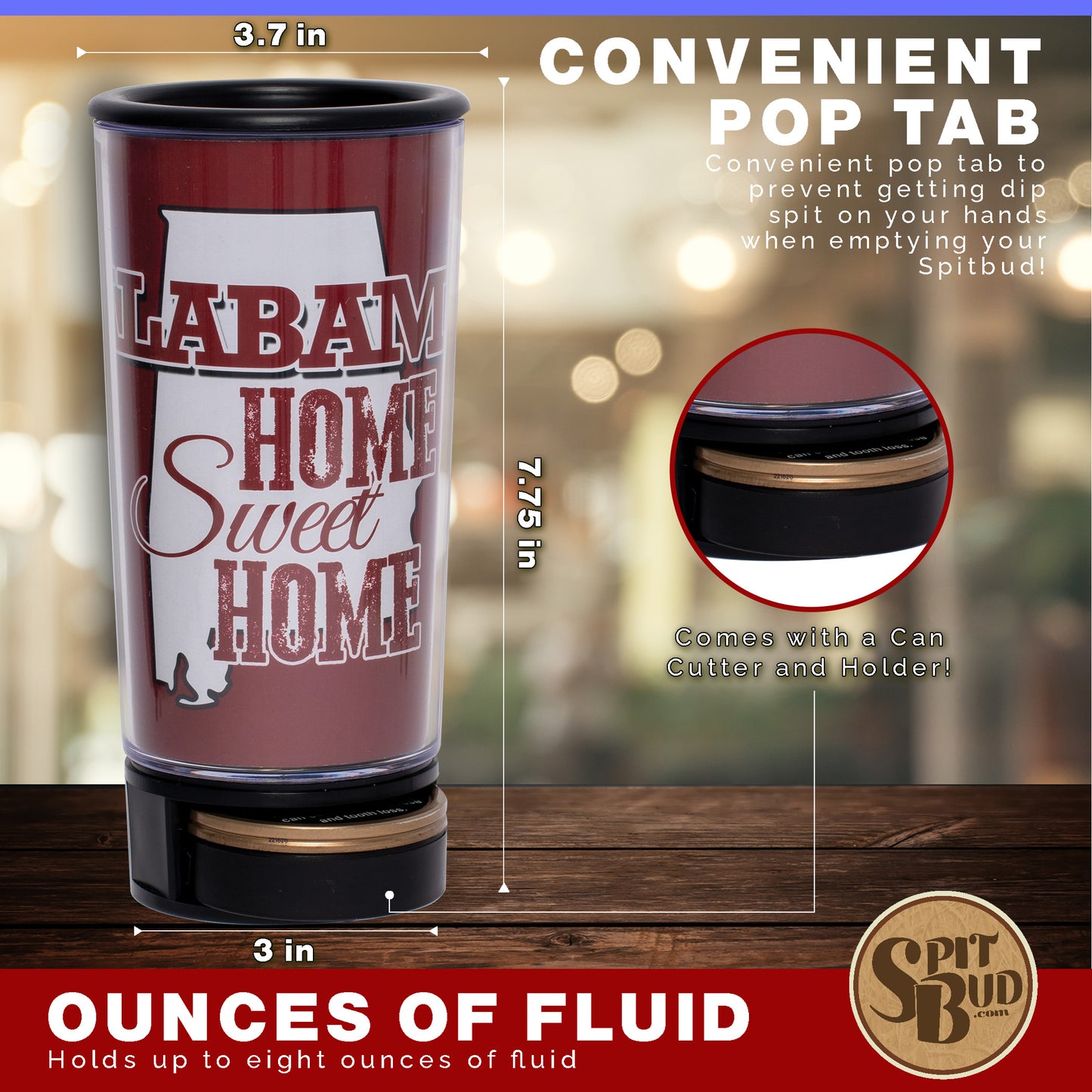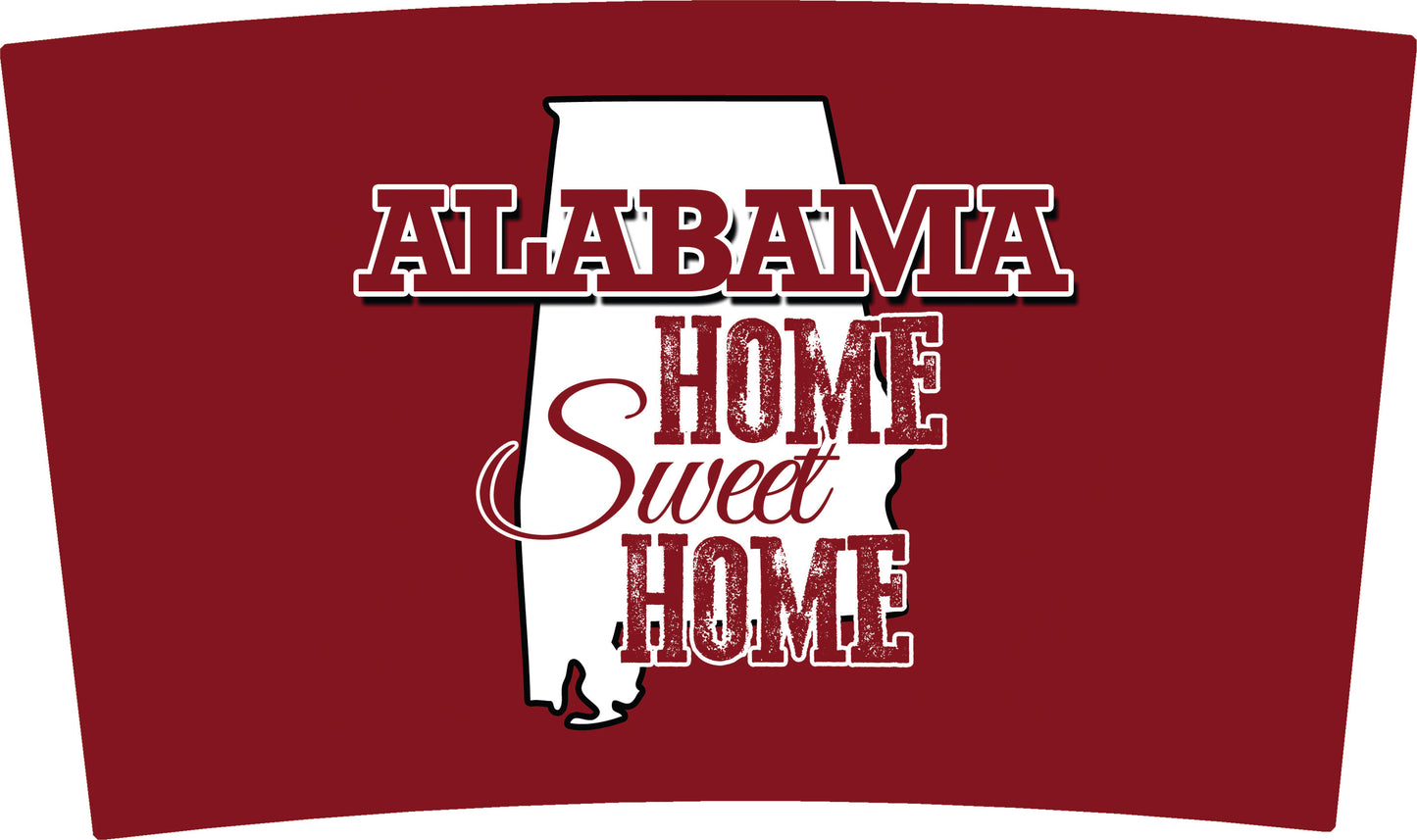 Made In America

We're proud to be the high-quality, local option. Each Spitbud is 100% Made in the USA

All Spit, No Spills

Our spit cup is designed with a spill-proof funnel that helps hold liquid inside

Made For Travel

Dip and spit anywhere you want. The Spitbud comes in at a portable 4x8" and fits most cup holders

Easy To Clean

Our spit cup features a pop tab for quick and easy emptying of fluids.